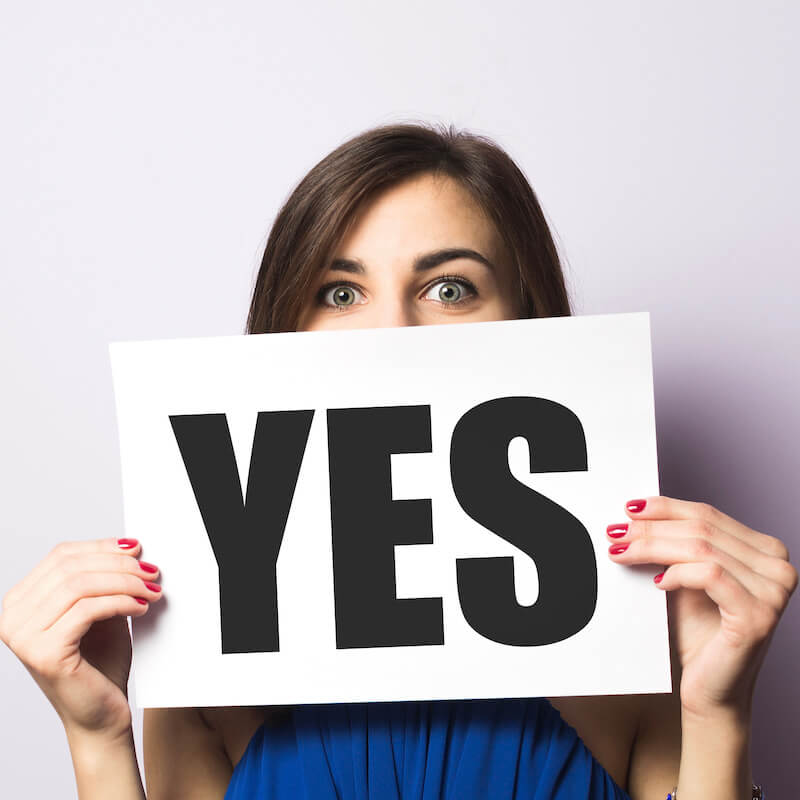 It seems as if I hear it more often. Or do I hear it more often because I notice it? 'The selling starts when the customer says 'no'". This has become the widely used mantra of self-proclaimed sales experts, who have caused considerable damage to customers' trust.
Sales Pitch
You have probably been subject to a sales call by someone who wants to sell you a daily newspaper subscription. I bet you have been visited by a salesperson from an energy company or a lottery. It happens to me regularly. I seem to live in a street that's popular with sales boys and girls. The NO | NO sticker on my front door – mainly intended to keep unsolicited advertising brochures out – seems an invitation to bother me with unsolicited sales pitches. As if they think: 'If you don't want to buy something from me the subtle way, then we choose the aggressive way. Because the selling starts when the customer says 'no'!
Sales Trainers
If I say that I am not interested, it only seems to motivate these sellers and keep them going. Apparently, they know that they sometimes catch something. Moreover, sales trainers teach these boys and girls that selling starts when the customer says 'no'. That sounds pretty cool. And so they continue. Because 'selling starts when the customer says 'no'. Every time I hear this, I imagine giving my son this advice, just before he goes on his first date: "Son, don't forget: it starts when she says 'no'".
Damage
This disrespectful mantra ensures that customers continue to say 'no' to you. This way of selling further reinforces their aversion to intrusive sellers or that in the end, they will say 'yes' when they initially did not want that to buy from you at all. It will be the seller's sausage because his goal has been achieved and his commission has been secured. Yet, selling to customers who are not looking for you, who have not asked for you and who say 'no' in the first instance, ensures short-term success and long-term damage. It is called opportunism.
7 Steps Towards New Customers
"How do I get new customers then?", I can hear the salesman ask with some sense of drama. Well, you can increase your sales by:
• Knowing who your customers are and what they need
• Knowing where they are
• Be visible
• Be traceable
• Be relevant
• Be attractive
• Be accessible
For you, too, these 7 steps lead you to customers who are looking for you or a provider like you. They are the customers who will be happy to say 'yes' to you. Not because they have to, but because you allow them to. Not because you want it, but because the customer wants it.
Selling starts when the customer says 'yes'
Once such a customer is a customer with you, it is important to optimally serve, retain, and develop that customer. By delving into the customer, by giving the customer your attention, by listening, and by offering your service. By helping and giving the most relevant advice. By offering useful solutions and ensuring distinctive customer experiences. From a visit to your website to a quotation request, purchase, after-sales, service, and maintenance. Selling starts when the customer says 'yes'.
Frans Reichardt | The Customer Listener
https://fransreichardt.com/wp-content/uploads/2021/01/customer-says-yes-shutterstock_580559998.jpg
800
800
Frans Reichardt
https://fransreichardt.com/wp-content/uploads/2020/05/FransReichardt_logo_en.svg
Frans Reichardt
2020-04-18 18:09:59
2021-01-04 21:37:04
Selling Starts When the Customer Says 'Yes'